I'm all about the points. I have hoes in different area codes friends all over the country/world that I must go see regularly but travelin' ain't for the cheap of heart.
This is where credit card points come in. You MUST get a credit card that earns you points. One of my New Years resolutions was to stop saying "you should" and telling people what to do but I am making an exception to tell you that you should do this. If you earn cash back on your credit card instead of points, I will only say this is acceptable if you travel less than twice per year.
If you don't have a credit card with points, you can start by getting the Chase Sapphire (either the Preferred or Reserve card). The biggest different between the two are the fees and the points back.
PART 1 – WHICH CARD SHOULD I GET
There's a million cards out there but I'm a big fan of these two so I'm just going to compare them for now.
Preferred
Reserve
In English?
Fee
Free for the first year
$99 a year after
$450… but you get a $300 statement credit for travel automatically. Let's call it $150 instead (450-300)
$450 is a lot, but since you earn $300 back so it's like a downpayment on your trip. If you're worried about putting that money down upfront, you may want to do the preferred to get the first year free then see how you feel
Points Earned
2 points/$ on travel and dining
1 point/$ on everything else
3 points/$ on travel and dining
1 point/$ on everything else
If you eat out a lot and travel, Reserve wins. How much you spend in these categories determines if you earn the $150 back
Travel Redemption
points worth 25% more when redeemed for travel
points worth 50% more when redeemed for travel
Reserve clearly wins this one too. You earn more points and then if you use these points on flights they're worth even more
Bonus Points Earned
50,000 points after spending $4000 in first 3 months
50,000 points after spending $4000 in first 3 months
This may seem like a wash BUT see bullet above. 50,000 points for Preferred is $625 while the same points for Reserve is $750.
If you're still lost about which of these two you should get…..
Let's take two people. Assume they spend the exact same on everything except travel and dining. I'm going to put the saver as Teresa Guidice (because she should be) and the rich one as Lisa Vanderpump (except more realistic).  We're going to take a look to see how many points you would earn if you spent $50 on each bonus category vs $200-$300 in each category with both the Preferred and the Reserve card. Here is math.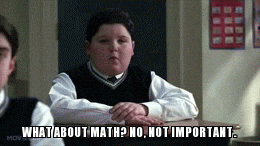 | | | | | |
| --- | --- | --- | --- | --- |
| | Teresa with Preferred | Teresa with Reserve | Lisa with Preferred | Lisa with Reserve |
| Dining Per Month | 50 | 50 | 300 | 300 |
| Uber per Month | 50 | 50 | 200 | 200 |
| Dining & Uber per year | 1200 | 1200 | 6000 | 6000 |
| Points back | 2400 | 3600 | 12000 | 18000 |
| Points back in Travel $ I can redeem | $30 | $54 | $150 | $270 |
| Yearly Fee | $99 | $150 | $99 | $150 |
| Travel $ minus Yearly Fee | -$69 | -$96 | $51 | $120 |
The last column shows if the bonus you get from having these cards covers the fee you're paying. You can see for Teresa it doesn't, but she minimizes her loses by going with Preferred, and the other perks still may make it worth it to get it (including all of the other points she'll earn). For Lisa, she is spending a lot more so even after you take out the fee, she is getting $120 travel dollars on the Reserve from those bonus points.
In summary, the more you spend and travel, the better the Reserve is for you. BUT if you have never ever had any credit card before, you may get rejected from Chase Sapphire for not having a good enough credit score, and be careful because that rejection can hurt your credit score too. Definitely don't jump into the Reserve if this applies to you.
PART 2 – HOW DO I MAKE THE MOST OF IT?
Both cards have tons of extra perks like credit toward TSA Precheck, trip insurance, rental car insurance, and extended warranty on items you buy using the card. Use the perks!
You can also make more points by using shop through Chase. Before you shop online, check the Chase Website under the reward center and head to Shop through Chase to look up your retailer. If it's there, click on it and it will bring you to the website to shop. Places I've used this on: Apple (bought a boujee af laptop and got a ton of points), Gilt, Dick's, Nordstrom Rack, etc. You were going to buy it anyway so might as well take advantage of the points.
When you are ready to redeem, go to the redemption center and try to book travel. You'll see the point value and the $ value. I like to check other flight websites to see if the flights are cheaper there since I travel enough it's worth it to save the points for the more expensive ones. If its cheaper on the airline website (which is sometimes is) I'll just book it there instead and hold off on the points. If you don't travel a ton, blow those points!!!! I used mine to go to Ireland for free.
If you need some more advice about which card makes the most for your ~lifestyle~ or think this article made no sense send me a DM and I'll coach you through it free of charge.
As usual, don't forget to subscribe!